Guide to inner dimensions…
Teacher of change…
Healer for the spirit…
Invites you to join her on a journey…
to explore the Universe from the inside out…
by walking the spiral path to the center…
we learn to heal ourselves on all levels: body, emotion, mind, and spirit…
when we stand at the Center in wholeness and in holiness, the doorway to the Universe will open…
in oneness with all things, from the smallest flower to the furthest star…
we step through the doorway and dance on the pathway to the stars.
About Linda Heron Wind, Ph.D.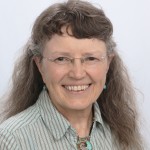 Linda Heron Wind, Ph.D., serves as a teacher, spiritual director, life coach and mentor to guide the transformational journey through her books, workbooks, audio and video recordings, and in individual sessions either in person or by phone as well as groups. She leads retreats where participants can experience a connection with nature, inspiration for their lives, and loving community where they can be their authentic selves. Her books, workbooks, CDs, Transformational Heart Circles, and mystery school classes provide practical tools for inner transformation. She blogs to share inspiration for the journey and the latest breaking news about the transformational journey. Her intent is to mend broken relationships with self, others and Earth so that we all may feel the love of the One Heart and learn to be the masters of ourselves. Through her writing and teaching, Heron is deeply committed to reweaving the web that connects us to the light within, each other, nature, and all that is.
Heron is a licensed psychologist who works in holistic ways that honor body, mind, emotions, and spirit.  Individuals, couples, and children benefit from her broad training in hypnotherapy, Qi Gong, shamanic work, biofeedback, and energetic psychology in addition to traditional psychotherapy.  Through discussion, experiential exercises, and homework a person is guided into finding answers and direction from within.  She has been in private practice since 1984.  In addition she has 25 years of college teaching experience in psychology and has led transformational workshops both locally and across the country since 1990.  While she no longer takes insurance, private sessions are done on a sliding scale.
Contact Information – Heron lives in Victor, NY.
You can contact her at heron@heronwind.com or 585-943-1180